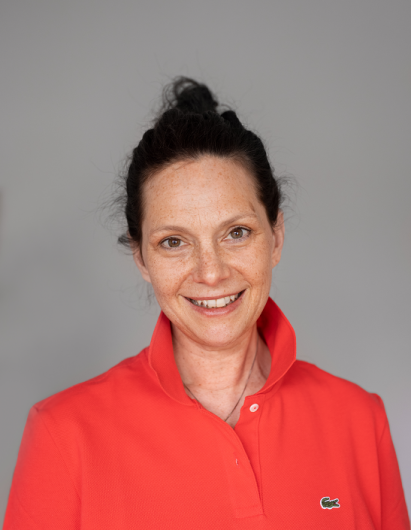 PERSONAL
TRAINING

Personal training refers to physical and usually also mental fitness training within the framework of personal and individual supervision by a qualified trainer.

In a 1 on 1 relationship, we guide you, help you create a training plan and give you tips on nutrition complementing your goals.

I look forward to sharing my many years of national and international experience in the sports and fitness sector with you.

Benefit from my profound knowledge in the field of rehabilitation after an accident or surgery.

As a trainer and instructor in proprioceptive training with the flexibar, your deep muscles will become stronger, which improves your core stability.

After a cardiovascular disease (also post-covid syndrome) I support you on your way back to your usual endurance.

If you are feeling stiff and immobile due to years of desk work, I will help you regain mobility with with fascia training, stretching exercises and elements from Yoga and Pilates.

With the help of Techno Gym Kinesis, I will work with you individually on your body awareness and motor skills.

Tatjana Doerr
When can
Personal Training
be helpful?
for Rehabilitation after an accident or surgery
for effectively training core strength
after cardiovascular diseases
after many years of one-sided use (e.g. desk work)
after pregnancy and birth
to promote body awareness and motor skills
to mobilise and stretch the fascia
to strengthen the muscles
We also offer you an
exclusive workout with the TechnoGym Kinesis
:

Exercise under the guidance of a personal trainer on our TechnoGym Kinesis and experience an effective full-body workout on an exclusive training device.

On the TechnoGym Kinesis you train in three-dimensional complex and challenging patterns of movement to strengthen your entire core.

Everyday or sport-specific movement sequences are combined to boost performance and improve breathing.

Training with the TechnoGym Kinesis promotes coordination, body stability and body flexibility, it tightens the connective tissue and developes a deep, improved breathing rhythm. After just a short time you will notice a change and your performance will have increased considerably.
If you have any questions about personal training or training with the Techno Gym Kinesis or if you would like to make an appointment, please contact us by telephone on +49 89 907 73 890 or by E-mail: info@physiotherapie-herzogpark.de
---
Your Physiotherapie am Herzogpark