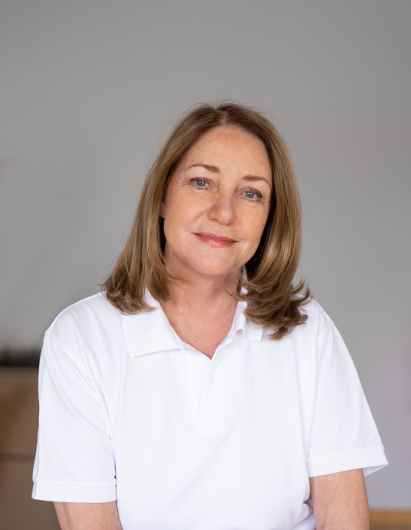 Welcome to
Sissi Tiedemann
It is my ambition to work with you on a lasting success of your therapy and to guide you in this process as a physiotherapist and coach.
I rely on many years of physiotherapeutic experience and a well-grounded training in systemic therapy.
I have been teaching internationally since 1992, particularly in a neurological/orthopedic therapy setting, which keeps me abreast of the latest scientific findings in physical therapy.
With my holistic approach to therapy, I would love to support you and look forward to your email or phone call.
Find out more
Treatments

Physiotherapy
Passive and active forms of physiotherapy to restore the body's ability to move and function.
Find out more

Respiratory therapy
Restoration of lung function and improvement of shortness of breath and dyspnea with the help of physiotherapeutic respiratory therapy.
Find out more
Faq
How long is the treatment?
We treat you holistically and attach great importance to an in-depth initial consultation that includes a diagnosis. In order to ensure the most effective and successful treatment, a treatment lasts between 30 and 55 minutes.
What do I need to know for my first appointment?
As a new patient, please plan to arrive 5-10 minutes prior to your first appointment. Please bring any existing diagnoses (x-ray, CT scan, MRI, PET lab) with you. Comfortable clothing is recommended.
How many treatments do I need?
This varies considerably and cannot be generalised. As a rule, the first results of the treatment show after 1-4 treatments. With chronic diseases or in the rehabilitation of neurological disorders, progress can be seen over the course of a longer treatment cycle.
How do we bill private patients?
For private patients who come to us with a prescription from their doctor, we follow the rates of the state aid (Beihilfe), these are usually reimbursed by private health insurances. You will receive a retainer at the beginning of the treatment. You can, of course, discuss it with your private health insurance to arrange for the costs to be covered.